Virtual Event
Top Glass Online
July 7, 2020 at 10:00am ET
Top Glass Online took place live online, July 7, 2020. Thanks to all for a great day! Please join us for Top Glass' return as a live event, April 21, 2021, in Woodbridge, Ont. topglasscanada.com
Access Top Glass Online session recordings below by registering for free with your contact information. The presenters' slide decks are not available.
Available on demand now
Schedule
LIVE SESSION
Speakers:
Nathalie Thibault, Mike Bruno, Andrew Dolphin, Peter Dushenski
11:00am - 11:15am
Break
LIVE SESSION
Speaker:
Louis Moreau,
co-presenter:
Adam Mitchell
12:15pm - 1:00pm
Lunch Break
LIVE SESSION
Speaker:
Fred D. Fulton
2:00pm - 2:15pm
Break
LIVE SESSION
Speakers:
Louis Fortin, Claudio Bardetti
3:15pm
Closing remarks & thank you to sponsors
Product Demos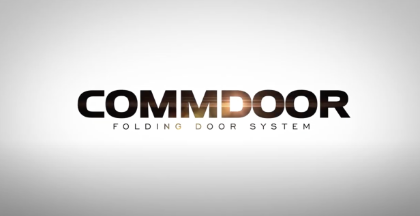 Commdoor Folding Door System
Frequently Asked Questions About Top Glass Online
When & Where?
Top Glass Online will take place virtually via GoToWebinar on July 7, 2020 at 10:00am ET.

There will be a 15 minute break between live sessions.
Why Virtual?
The safety and wellbeing of our employees, customers, and community is our number one priority. By making this event an online experience, it eliminates the need for attendees and sponsors to travel in-person, while enabling them to still benefit from the event content.
What's Included?
Your registration provides you with access to watch the virtual keynote, all live sessions, and on-demand recorded content and product demonstrations.
How do I access?
We will email you an access link to the virtual event the morning of July 7, 2020.
If you don't see an access link in your email inbox, please check your junk folder. If you are still unable to locate the email, contact
Tara Jacobs
.