Well, that didn't go as planned...
November 26, 2021 By Patrick Flannery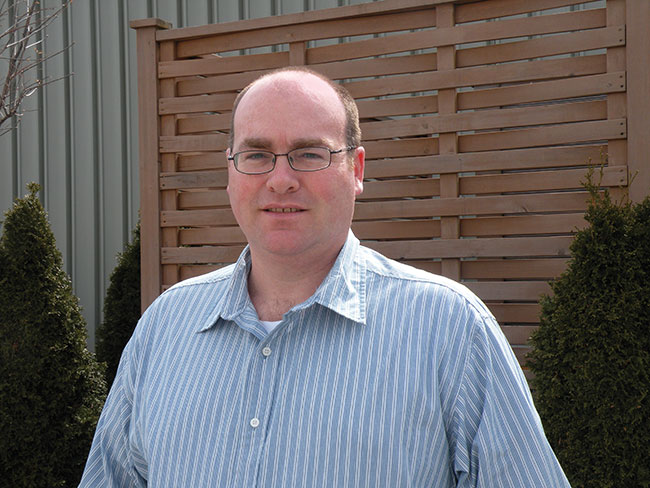 So much for predictions. This time last year, I said 2021 was going to be the year we turned the corner after a chaotic 2020. We'd made changes to how we work on jobsites and in the office or at home. We'd done the work to understand how to protect staff and crew from COVID and the measures were becoming second nature. Demands were at historic highs, with promises from government for big infrastructure spending. Vaccines were approved and starting to ship. My main worry was whether working from home would prove so popular that demand for commercial space would crash in the years ahead.
Instead, just about all the good things that were supposed to happen either didn't or have been significantly delayed. Canada's initial acquisition of vaccines appears to have been botched, creating a delay of at least a couple months before the vaccination effort could start in earnest. The emergence of the Delta variant has forced a long extension of the masking, lockdown and distancing efforts because its higher infectiousness means we need a higher rate of vaccination before we can achieve herd immunity. Those rates have proven difficult to achieve in part because of the bizarre politicization of vaccination that has spawned loud voices everywhere promoting bad information and encouraging many people to avoid it. That's one I really didn't see coming, at least here in Canada.
Another thing I didn't see coming was the crippling effect on our supply chains. Yes, I expected some shortages or longer lead times for this or that, but the severity and breadth of the shortages – such that alternative suppliers can't pick up the slack – caught me by surprise. The result has been the sort of supply-side recessionary effects we haven't seen since the '70s. All recessions in my adult life have been problems of demand. Interest rates and debt levels get out of whack with prices and wages, and people lose jobs and stop buying for a while. The only thing your salespeople have had to think about for the last 40 years is finding the orders, not whether they could fill them. Now, we have this odd circumstance where individuals and organizations are sitting on piles of cash they can't spend watching prices spiral out of control. New labour is flat-out unavailable. Instead of celebrating the end of COVID and a fun year of everyone getting rich off pent-up demand, we're in this depressing phase of struggling to do what we can while hoping that materials start to flow before inflation kills demand entirely. The planned government stimulus now looks like potentially a big mistake – the last thing the economy needs is an injection of cash to drive prices even higher. And if inflation attracts the standard response of raising interest rates…look out.
We're doing our best here at Glass Canada to learn as much as we can about our supply-side issues and pass the information along to you. Take a look at Rich Porayko's feature article on page 16. He's gotten several fabricators, contractors and suppliers to speak candidly, off the record, about the "A-word" – allocation. And Episode #28 of the GlassTalk podcast features my conversation with Michael Gabert of the Canadian Institute of Quantity Surveyors about the sources of our shortages. Finally, we can look ahead to some special insight on the matter at Top Glass, where the Hon. Tony Clement, former federal industry minister, will discuss Canada's supply chain issues from the perspective of a guy who used to be in charge of them. One light of hope at the end of all this gloom: Top Glass will be in-person and live on April 20, 2022, in Mississauga, Ont.! •
---
Print this page